Fall is here, a good time to snuggle up with a book and sip mulled cider.
FAVORITES
THE CHANGELING SEA, Patricia McKillip. I enjoy this book at least once a year. Peri, who lost her father in a fishing accident, hexes the sea, which brings a young sorcerer and a half earth-bound, half water-bound changeling into her life. It's short–only 137 pages–but full of McKillip's trademark magic, mystery, and lyrical prose.
CHALION (3 book series), Lois McMaster Bujold. A series I love to come back to as often as possible. Best read in order. The Curse of Chalion is the story of Cazaril, once imprisoned, now a princess's tutor, who must delve into dark magic to break a curse. Paladin of Souls features Ista, manipulated by an untrustworthy god into a struggle to preserve endangered souls. The Hallowed Hunt deals with Lady Ijada, who killed her would-be rapist and is being taken to trial by a haunted lord. Bujold excels at world-building and interweaving magic with passion. [Series is also known as the World of the Five Gods.]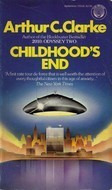 CHILDHOOD'S END, Arthur C. Clarke. I don't read a lot of science fiction, but this one is stunning. Earth is on the verge of world war when spaceships appear in the skies above every major city. Manned by the Overlords, in fifty years they eliminate ignorance, disease, and poverty.  Is it really a peaceful invasion or is there something more sinister behind it all? Read and find out!
WANT TO READ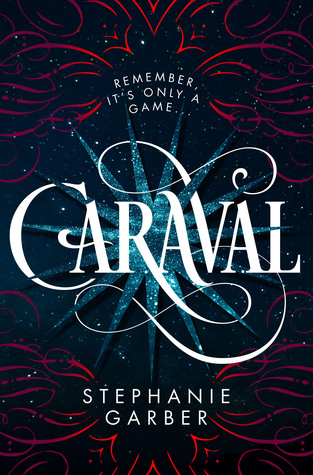 CARAVAL, Stephanie Garber. One reviewer on Goodreads calls this a "beautiful story about sisterhood and adventure, full of amazing characters and a delightfully dark world." Caraval itself is billed as a faraway, once-a-year performance where the audience participates in the show. Sounds intriguing.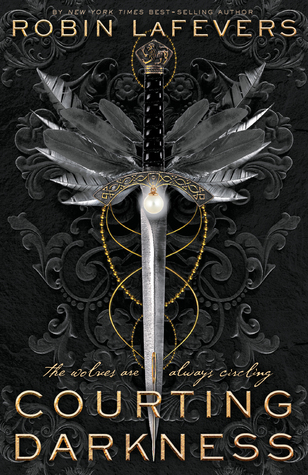 COURTING DARKNESS, Robin La Fevers. Sybella, a trained nun/assassin first seen in Dark Triumph, has a new mission. To keep her two youngest sisters safe, she travels with a duchess to France, where they quickly find themselves surrounded by enemies. Their one hope is Sybella's fellow novitiate, disguised and hidden deep in the French court years ago by the convent.
THE CRIMSON QUEEN, Alec Huctson. It sounds complicated–innocent villagers with heroic destinies, holy paladins, clever thieves, spider-filled dungeons, malevolent gods lurking behind the scenes–but has received good reviews. And I like supporting other indie authors.
Any others you'd recommend?