Young adult reads—all first books in series—for this round.
FAVORITES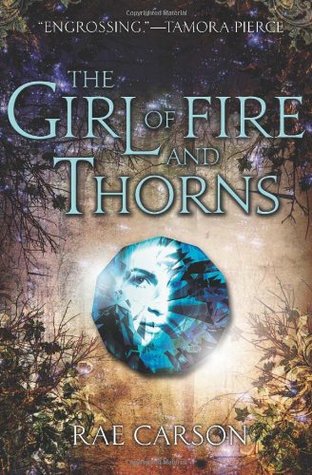 THE GIRL OF FIRE AND THORNS, Rae Carson. A thrilling fantasy about a sixteen-year-old, flawed heroine who becomes the secret wife of a king and is stalked by savage enemies harboring dark magic. If she fulfills a prophecy, she could be a savior. If not, she'll die young. A quick-paced read and the beginning of an intriguing trilogy.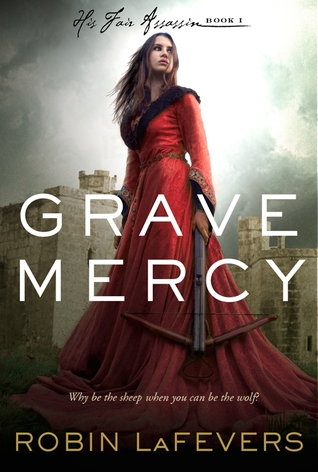 GRAVE MERCY, Robin LaFevers. I adore this book. LaFevers sweeps you into 15th century France with the story of seventeen-year-old Ismae, who escapes a brutal arranged marriage into the sanctuary of the convent of St. Mortain, where nuns serve the gods of old. She's trained as an assassin, a handmaiden to Death, and thrust into the high court of Brittany—where she finds herself woefully under prepared. Beautifully written, engaging, and the first in LaFever's fabulous His Fair Assassin trilogy.
THE GOOSE GIRL, Shannon Hale. Loosely adapted from the fairy tale. Ani is a princess who spends the first years of her life listening to her aunt's incredible stories and learning the language of the birds. Her story isn't always pretty, and the beginning can be a bit slow, but overall you can't help but root for the girl who accepts her "destiny" while looking for ways to shape her world. First in the Books of Bayern series.
WANT TO READ
GODDESS OF THE SEA, P.C. Cast. I'm always on the lookout for a good mermaid story and this one sounds promising. From Goodreads: ". . .  a series about normal women transformed by their willingness to believe in the spark of the Feminine Devine that makes all women magical . . . celebrates the female viewpoint and the joys to be found in the care of tending of beauty in whatever form it's found, whether it's nature, art, or humanity." First in the Goddess Summoning series.
Any others you'd recommend?