Magic abounds in this batch of books.
FAVORITES
MASTER OF CROWS, Grace Draven.
Draven writes wonderful fantasy romances and this one is no exception. Lush and compelling.
Silhara of Neithis a desperate sorcerer. The god called Corruption has invaded his mind, seducing him with promises of limitless power. As Silhara seeks to destroy the god that wants to fully possess him, a conclave intent on exposing his defilement sends him an apprentice. Martise is determined to succeed in her spying, for it means freedom from the mage priests who've enslaved her.
Of course, nothing goes well, and the two play a cat-and-mouse game that unexpectedly turns into love. I especially enjoyed how Silhara changes his perception of the woman he knows is a spy and how they learn to trust each other. There are several follow-up novellas too.
THE MERMAID'S SISTER, Carrie Anne Noble.
A wondrous tale of two sisters, Clara and Maren, who lives with Auntie, their hedgewitch guardian. Auntie says Clara was left by a stork, Maren arrived in a shell. and their best friend, O'Neill was found beneath an apple tree. Quite a beginning!
When Maren discovers shimmering scales just beneath skin, Auntie declares the girl is changing into a mermaid. She must be taken to the sea or die. But no fantastic journey is without its pitfalls. Ensnared by an evil troupe of traveling performers, Clara and O'Neill race against time to save themselves and the slowly-weakening Maren. A charming story of love, family, adventure, magic and self-discovery. Be aware: it starts out a bit slow.

MORTAL HEART, Robin La Fevers.
The third book in a trilogy called His Fair Assassin, a series about murderous nuns in 18th century France.
This time around, we follow Annith, who has watched her sisters at the convent carry out their dark dealings in the name of St. Mortain and is eager to serve Death. But the abbess wants her to be the next Seeress, a fate that means being forever trapped in the catacombs of the convent. Unwilling to accept that destiny, Annith strikes out on her own.

Although not quite as strong as Grave Mercy or Dark Triumph, whose main characters were more compelling, it's a worthy end to the trilogy. Be sure to read the first two books before tackling this one so you have a firm grasp on the world you're entering.
WANT TO READ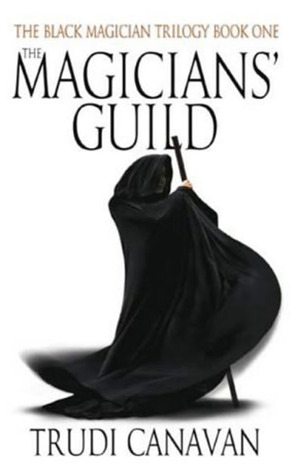 THE MAGICIAN'S GUILD, Trudi Canavan.
When the magicians of Imardin gather to purge the city of undesirables, they encounter an enraged girl who hurls a stone at the hated invaders, penetrates their magical shield, and flees. Now the Guild is desperate to find this untrained mage before she destroys herself and her city. Reviews on Goodreads are mixed, but it sounds like a decent read and I love the cover.
That's it for now. Any others you'd recommend?
Thanks for reading.