FAVORITES
THE BARDS OF BONE PLAIN, Patricia McKillip. Three trial, three terrors, three treasurers. Phelan thinks the legend of Bone Plain is just that. But his research reveals much more. He's joined by his historian father and a princess who loves adventures outside the castle. An enthralling read.
A BEAUTIFUL POISON, Lydia Kang. A wonderful 1918 murder mystery that involves childhood friends reunited at an engagement party. Lots of interesting historical notes about science and the time period.
THE BELL AT SEALEY HEAD, Patricia McKillip. An intriguing story that revolves around the mystery of why everyone in the seaside town of Sealey Head hears a bell at sunset, and why certain doors at a guest house open to another time. Another McKillip classic.
BITTERBLUE, Kristin Cashore. I think this is the best of Graceling books. Now a queen, Bitterblue learns her realm is under the spell of a madman and she must rely on the help of two thieves to untangle the past and save the future.
TBR
THE BLACK WITCH, Laurie Forest. Some reviews on Goodreads criticize its supposed racist slant, while others note that's to be expected in a book about prejudicial characters. Will have to read and decide for myself.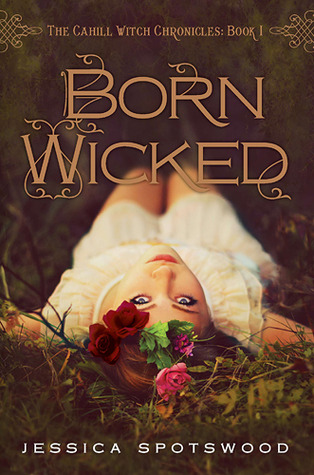 BORN WICKED, Jessica Spotswood. A story of three sisters who are witches in an alternative 1870s New England. Sounds interesting, and I'm ready to try anything with "wicked" in the title. 😉
BRUJA BORN, Zoraida Cordova. I suppose I should read LABYRINTH LOST first. The story of a Latina healer in Brooklyn.